Looking to spice up your lessons by adding some more Educational Technology in the classroom? Enjoy these free teaching resources. Feel free to share this link with teacher-friends or anyone else who might be able to make use of these links.
BrainPOP
BrainPOP was founded in 1999 by Dr. Avraham Kadar as a creative way to explain difficult concepts to his young patients. Today, they are a trusted learning resource supporting core and supplemental subjects, reaching millions of learners worldwide. They develop learning tools and help kids create, construct, and collaborate as they explore their world.
Website
BrainPOP Jr.
Much like BrainPOP but aimed at a younger audience specifically children from K-3
Website
TED-Ed
TED believes passionately that ideas have the power to change attitudes, lives, and ultimately, the world. This underlying philosophy is the driving force behind all of TED's endeavors, including the TED Conferences, TEDx, TED Books, the TED Fellows Program, and the TED Open Translation Project.
Website
EVERFI
EverFi offers scalable learning solutions with the goal of empowering organizations everywhere to instill knowledge around critical topics in the classroom, in the office and in the community. With EverFi, they're connecting education to the real world and opening new doors of opportunity for all.
Website
Code.org
Code.org® is a nonprofit dedicated to expanding access to computer science in schools and increasing participation by young women and students from other underrepresented groups.
Website
Codecademy
Codecademy is an education company. But not one in the way you might think. They're committed to building the best learning experience inside and out, making Codecademy the best place to learn, teach, and create code online.
Website
CodeCombat
CodeCombat is a platform to learn how to code while you're playing a RPG style game. It is a community project, with hundreds of players volunteering to create levels, contributing to the overall codebase to add features, fix bugs, playtest, and even translate the game into 50 languages so far.
Website
CodeMonkey
CodeMonkey envisions a playful learning experience where the next generations of coders are born and raised. They aim to create an engaging platform where programming knowledge is acquired alongside 21st century skills through collaboratively playing and solving puzzles, inventing, creating and sharing.
Website
Minecraft Education
A game-based learning platform that promotes creativity, collaboration, and problem-solving in an immersive digital environment. Educators in more than 115 countries are using Minecraft: Education Edition across the curriculum!
Website
sphero
Sphero makes programmable robots and STEAM-based educational tools that transform the way kids learn, create, and invent through coding, science, music, and the arts. The Sphero ecosystem of tools and content gives kids, teachers, and parents of all learning and coding abilities a blank canvas to solve challenges at home, in school, and beyond.
Website
Typing.com
At typing.com, they teach people how to type using the computer keyboard, digital literacy, and coding
Website
Babbel
Founded in 2007, Babbel was the world's first language learning app. A leader in the online language learning industry, Babbel is an international success with millions of active subscribers and ranked as the world's #1 innovative company in education.
Website
Busuu
Busuu is the world's largest community for language learning, providing courses in 12 different languages on web and mobile to more than 100 million learners worldwide.
Website
Duolingo
Duolingo is an American language-learning website and mobile app, as well as a digital language-proficiency assessment exam.
Website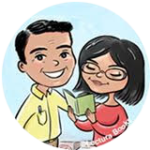 LatinoLiteracy
The Latino Family Literacy Project™ provides proven, cost-effective parent involvement programs and training for teachers to provide meaningful programs for English Learners.
Website
LearnaLanguage
LearnaLanguage's goal is to help people bridge communication gaps and to give back to the world in which we live.
Website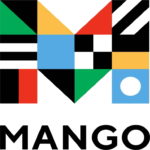 Mango Languages
Mango adapts to your unique learning style, so you pick up on new vocabulary, intuit unfamiliar grammatical structure, and train your pronunciation, all while boosting your cultural IQ.
Website
Open Culture
Open Culture brings together high-quality cultural & educational media for the worldwide lifelong learning community.
Website
Surface Languages
Surfacelanguages contains words, phrases and expressions in many different languages along with audio, flashcards and some language learning games.
Website
drumbit
drumbit.app is a web based drum machine, made with HTML5 and it is compatible with all modern browsers. It aims to be a very easy to use drum machine, offering means to put together a drum beat very quickly and in a very intuitive way.
Website
Incredibox
Incredibox is a music app for creating your own music with the help of a merry crew of beatboxers. Part game, part tool, Incredibox is above all an audio and visual experience that introduces kids and adults to notions of rhythm and melody - in double-quick time!
Website
Kingsley Recorders
Kingsley Recorders have a soft, gentle tone quality and play easily in both registers. Kingsleys are manufactured of durable ABS plastic which enables us to provide a guarantee against breakage during normal use.
Website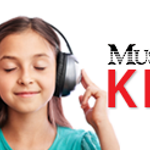 Music K-8 Kids
MusicK8Kids.com is a web site featuring music games, puzzles, downloads, and more, just for kids.
Website
Chrome Music Lab
Chrome Music Lab is a website that makes learning music more accessible through fun, hands-on experiments.
Website
Sandford Fit
Sandford Fit is a health activation program from Sanford Health, developed to empower children and parents to make healthy lifestyle choices that help prevent childhood obesity.
Website
GoNoodle
GoNoodle helps teachers and parents get kids moving with short interactive activities. Desk-side movement helps kids achieve more by keeping them engaged and motivated throughout the day.
Website
MoveToLearn
MoveToLearn is a free, easy to use tool for educators to incorporate movement and fitness into the school day. The MoveToLearn website offers short exercise videos for grades K-6 and healthy lesson plans to help teachers create positive learning environments and promote effective classroom management.
Website
Elevate
Elevate Labs is on a mission to improve people's minds. Since 2014, they've helped over 40 million people improve their communication and math skills with Elevate.
Website
Lumosity
Lumosity believes in helping people keep their brains challenged. Their simple online tool allows anyone to train core cognitive abilities. From neuroscience to visual art, they combine many diverse disciplines to create their engaging brain training program — making cognitive research available to everyone.
Website
Quizlet
Quizlet is an American online study application that allows students to study various topics via learning tools and games.
Website
👨‍🏫Class Management Systems
ClassDojo
ClassDojo is a school communication platform that teachers, students, and families use every day to build close-knit communities by sharing what's being learned in the classroom home through photos, videos, and messages.


Website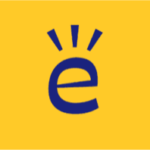 Edmodo
Edmodo allows your whole community to learn together from anywhere with all-in-one LMS, communication, collaboration, and Zoom video conferencing tools.
Website
Google Classroom
Google Classroom is a free web service developed by Google for schools that aims to simplify creating, distributing, and grading assignments. The primary purpose of Google Classroom is to streamline the process of sharing files between teachers and students.
Website
Jupiter Ed
Jupiter Ed were the first to develop an all-in-one Learning Platform and Student Information System, which they built from the ground up as a web-hosted service back when most competitors were retrofitting their old standalone software.
Website
📹Group Video for Remote Learning
Kahoot!
Kahoot! is a game-based learning platform that makes it easy to create, share and play learning games or trivia quizzes in minutes. Unleash the fun in classrooms, offices and living rooms!
Website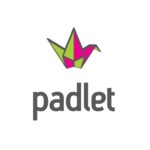 Padlet
Padlet is a free online tool that is best described as an online notice board. Padlet can be used by students and teachers to post notes on a common page. The notes posted by teachers and students can contain links, videos, images and document files.
Website
Powtoon
Powtoon is the world's leading, most user-friendly, and most intuitive animation software. With Powtoon, anyone can create engaging, animated videos with a professional look and feel.
Website
Prezi
Prezi is an online tool that is used to make slideshow presentations better. They achieve that by making them more interactive and have creative transitions.
Website
🖥️Screen Capture & Video Recording
Apowersoft
Apowersoft develops and provides both desktop software and online apps for video, audio recording, converting, and editing, as well as tools to create demo video, training courses, and online screencast.
Website
OBS
Live broadcasting software that is available for Windows, Mac, and Linux. It is primarily used by live streamers and it can also be used for screen recording.
Website
Screencastify
Screen recording software that is available on the Google Chrome Browser. Capture what you need and share it easily.
Website
Screencast-O-Matic
Screencast-O-Matic develops and provides both desktop software and online apps for video, audio recording, converting, and editing, as well as tools to create demo video, training courses, and online screencast.
Website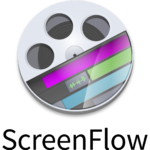 ScreenFlow
ScreenFlow from Telestream, Inc. is a screencasting and video editing software for the macOS operating system. It can capture the audio and video from the computer, edit the captured video, add highlights or annotation, and output a number of different file types such as AIFF, GIF, M4V, MOV, and MP4.
Website
Check back as we will be adding to this section!